Our Teen Martial Arts Classes Set Your Child Up For Success In All Aspects Of Life!

The teen years can be tough. There a million things calling for your teen's attention and there are a million distractions that are keeping them busy.
But our team here at the Tae Kwon Do Center can help.
Our system is built on the tools of traditional Tae Kwon Do, helping teens all across McDonough stay active and have a blast every time they train. Our teens train alongside our adult students and can enjoy tailored instruction to meet the needs of all experience levels and abilities.
Fill out the short form on your screen to learn more today!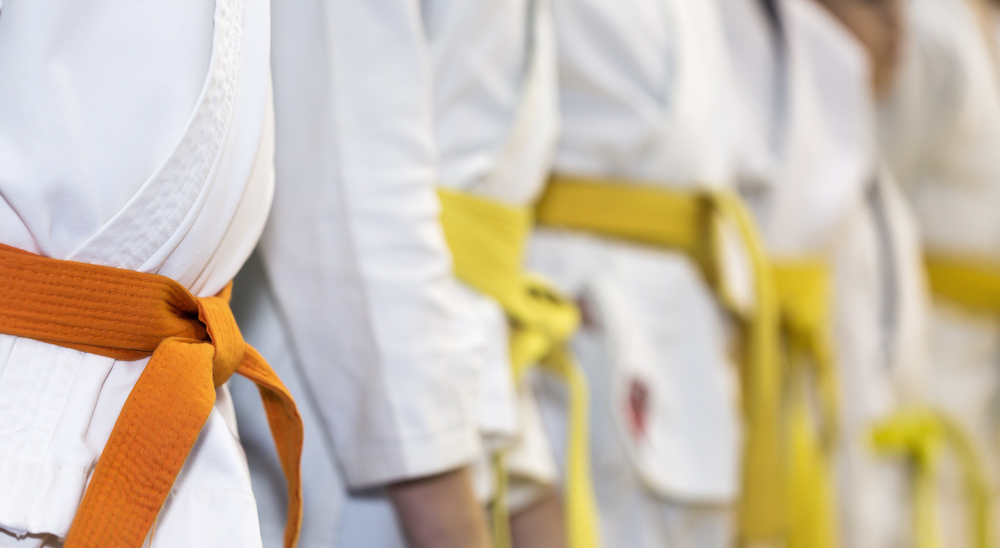 Why Is Our Teen Martial Arts Program Right For Your Child?
At the Tae Kwon Do Center, we're proud to work with teens from all across our community, building them up with family values and showing them the excitement of physical fitness and new challenges.
We use the exciting world of traditional Tae Kwon Do training to help students learn one step at a time and help them focus on overcoming every challenge we put in their path. Our Teen Martial Arts training is the perfect way to keep your child active and treat them to:
Well-rounded athleticism
Effective bully prevention skills
Strength, speed, and agility
Incredible self-confidence
PLUS, We Can Set Your Teen Up For Lifelong Success!
Teenagers are often faced with some of the most important decisions of their lives. From college to jobs to what they want their future to look like, the decisions your teen makes in the next few years can greatly impact the way the initial stages of their adulthood play out.
That's why our team at the Tae Kwon Do Center takes your teens development so seriously.
We surround students with a supportive environment and we introduce them to the vital character skills that will serve them for years to come.
Our Teen Martial Arts classes are helping students all across McDonough:
Develop respect and discipline in all aspects of life
Improve their focus and attention to detail
Learn how to persevere through any challenge
Stay motivated to train and challenge themselves each and every day
Don't Miss Out On Our Teen Martial Arts Classes In Here McDonough!
Set your teen up for success today our Teen Martial Arts classes here in McDonough! We're offering professional instruction in the art of traditional Tae Kwon Do and we are proud to work with students of all experience levels.
Learn more about everything we have to offer here at the Tae Kwon Do Center by simply filling out the short form on your screen today!